Mediation Law Firm in Ohio
Mediation is a legal strategy that can be used before or during a divorce to settle any contested terms of the separation. It is a common alternative to litigation, which is often a longer, more contentious, and costlier process. During mediation, the spouses meet with an impartial third-party mediator who helps them come to an agreement on relevant issues, such as custody, property distribution, and support payments. There are two main stages at which mediation can occur. The first is before the divorce or dissolution of marriage petition is filed, commonly known as pre-divorce mediation. The second is during the divorce, typically at the request of a judge.
Attorneys typically play a central role in the mediation process. The experienced lawyers at Haynes Kessler Myers & Postalakis have received specialized training in domestic mediation and are qualified to serve as neutral third-party mediators. If you are already anticipating mediation and have selected a mediator, we can work with you to protect your interests throughout the mediation process and in subsequent litigation, if necessary.
Call (614) 892-9909 or contact us online to discuss your options with our Worthington mediation attorneys.
The Mediation Process in Ohio
Pre-divorce mediation takes place prior to filing for divorce. The neutral mediator structures the process and works with both parties to discuss any potential separation disputes. This stage is designed to help spouses amicably work toward a separation agreement before involving the court. If spouses can successfully settle all disagreements in mediation, then they may file for a dissolution of marriage, rather than a contested divorce. Even if all issues aren't resolved and litigation is necessary, mediation can help both parties save time and money by reducing the issues the court needs to decide.
Potential items that can be mediated include:
Child custody (residential custody, decision-making rights, parenting time schedule, etc.)
Child support
Alimony/spousal support
Division of property and equitable distribution
These same items can also be mediated during a divorce. When spouses file a divorce petition but do not agree on one or more terms of their separation, the court will frequently order spouses to engage in mediation. An order to mediate is not an order to reach a settlement. You and your spouse may still have disagreements after mediation. The goal is to settle as many disputes as possible, then litigate any remaining issues in the courtroom.
It's also important to know that mediation can be a way for spouses to resolve issues when there are complicated circumstances that prevent them from effectively communicating with one another, such as domestic violence concerns or strong differences in personality. Mediators are trained to screen for these issues and navigate these complicated dynamics. They can work with each party separately to facilitate the negotiation process. They can also terminate mediation when necessary in favor of more productive dispute-resolution methods.
The Role of Lawyers in Mediation
Specially trained lawyers frequently serve as the neutral mediator. They screen each party, structure the process, establish the terms of communication, and keep the discussion focused on the pertinent and relevant legal issues that need to be addressed. In general, attorneys facilitate negotiations between spouses while they work toward mutually acceptable resolutions to contested items. They can also draft any necessary legal documents, most notably the comprehensive separation agreement, and review any proposed settlements for accuracy and legal compliance. Though it's not required, spouses may also choose to hire additional legal counsel to advise them throughout mediation and ensure their interests are fairly represented.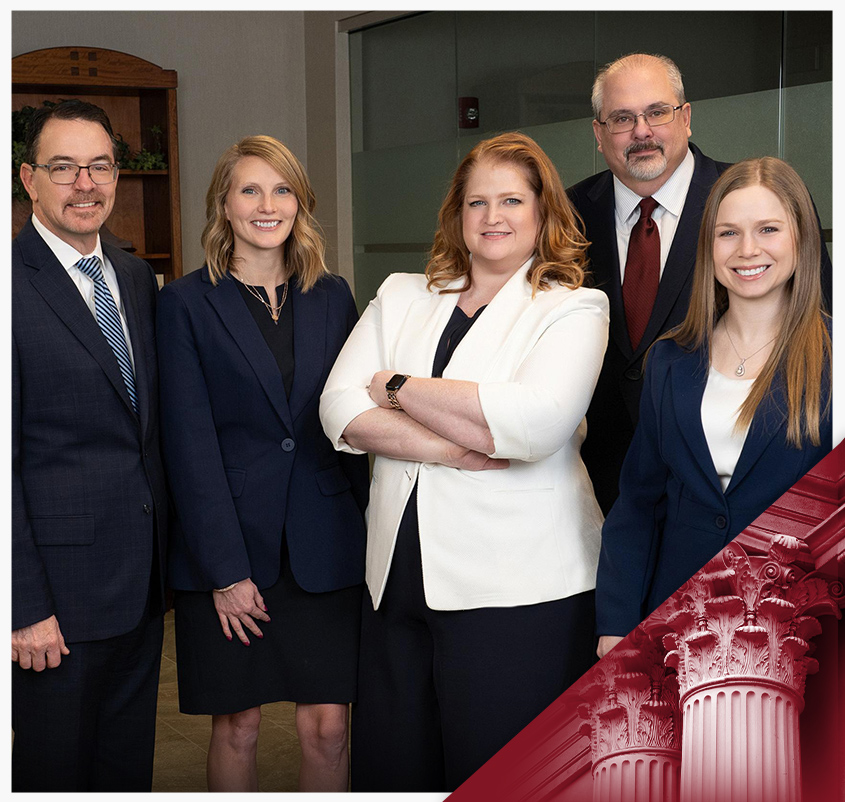 "I could not have asked for a better lawyer."

- Lindsay T.

"Fazeel explained each step of the process in a way I could understand."

- Rusty R.

"Then all you need to do is get yourself finger printed for the background check and 10-12 week later you should have your permit. Thanks, Marc!"

- Ricky B.
Contact Our Firm
Fill Out the Form Below to Get Started