Child Support Attorney in Columbus
Serving Families in Central Ohio
Are you going through a divorce and are worried about how you are going to provide for your children? Do you already have a court order in place that needs to be modified? Are you concerned about how you will continue to provide for your children and how they will continue to thrive if you lose your job or become ill?
At Haynes Kessler Myers & Postalakis, P.C., we understand how important it is to make sure your family is taken care of, both now and in the future. We take the time to get to know you and your family and will work together with you to create a plan that ensures your children are taken care of, regardless of the outcome of your case.
Get in touch with our Columbus child support attorneys today by calling (614) 892-9909 or filling out our online form.
How Is Child Support Calculated in Ohio?
While divorce and child support are often difficult to navigate, especially when children are involved, you can work with our child support lawyers in Columbus to help resolve any issues you may have. We understand that divorce and child support can be emotionally draining, but you do not have to go through the process alone. We are here to help.
We can help you understand how Ohio child support is calculated by looking at a few different factors:
Income
Number of children
Taxes
Healthcare
Extraordinary expenses
Income
In Ohio, child support is based on the net income of both parents. Net income is the amount of income a person has after taxes and other deductions. If a person has more than one job or receives a paycheck from more than one place, they must provide the court with a copy of their income tax return to show how much they make.
Number of Children
The amount of child support a parent is required to pay is based on the number of children they have to support. Parents with more children generally have higher monthly payments.
Taxes
Courts will generally calculate child support based on the total amount of income, not the after-tax income. This is because child support is based on the cost of raising children, which is generally higher than after-tax income.
Healthcare
Courts will also take into account the cost of healthcare for the children when calculating child support. Parents with higher healthcare costs due to their children's medical needs may be entitled to a higher child support amount.
Extraordinary Expenses
Parents are also responsible for covering the cost of extracurricular activities, educational expenses, and other items, such as school trips, camps, and so on. Parents can either decide on an amount together or the court can decide.
What Happens If I Can't Pay Child Support?
If you fall behind on your child support payments, you may be worried about what will happen next.
Here's what you should know:
You may be worried about your credit being negatively affected. However, child support is a court-ordered payment, which means that it is a debt that will be reported to the credit bureaus if you do not pay.
You may also be concerned about being arrested. While it is possible, it is unlikely that you will be arrested for not paying child support.
If you are having trouble making your child support payments, you do have options.
You can ask for a modification to your child support order.
You can also ask the court to stop your child support payments if you are unemployed or if the payments are too high.
If you are unsure about your options, our child support lawyers in Columbus can help.
Our dedicated team is here to help you understand your options and make the best decision for your family.
Contact Our Child Support Attorneys Today
Have you been tasked with paying child support? Do you have questions about how to pay child support?
We can help.
Our Columbus child support lawyers are here to answer your questions and address your concerns.
Get in touch with our firm today by calling (614) 892-9909 or filling out our online form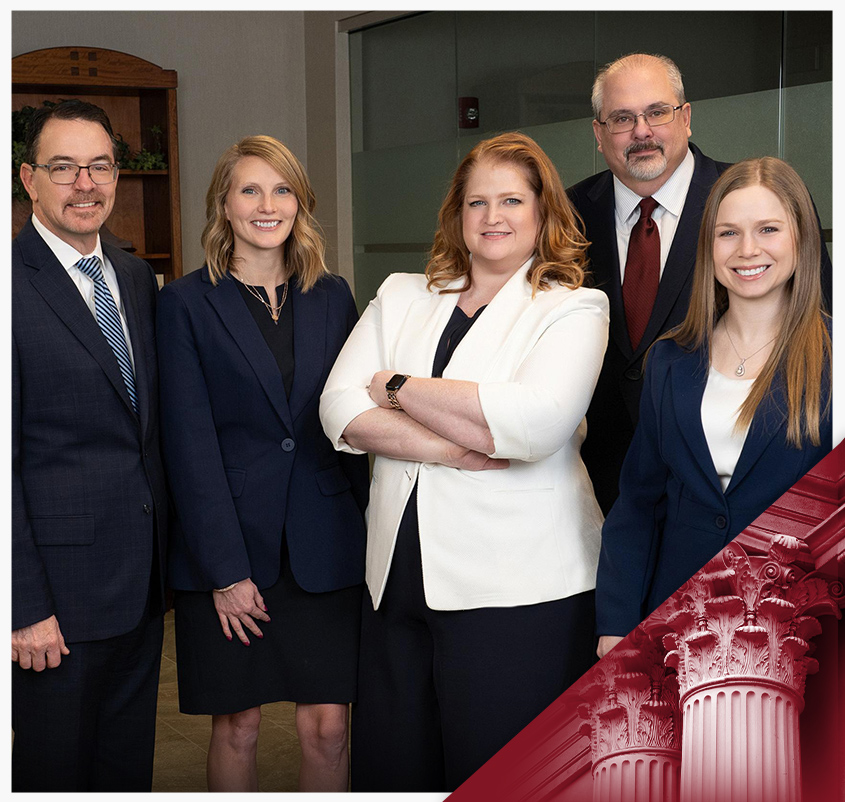 "I could not have asked for a better lawyer."

- Lindsay T.

"Fazeel explained each step of the process in a way I could understand."

- Rusty R.

"Then all you need to do is get yourself finger printed for the background check and 10-12 week later you should have your permit. Thanks, Marc!"

- Ricky B.
Contact Our Firm
Fill Out the Form Below to Get Started