Divorce and Dissolution Law Firm in Ohio
Regardless of whether it's through divorce or dissolution of marriage, separation can be an incredibly stressful and emotional situation for spouses and their families. It involves restructuring your property, finances, and family unit. This can sometimes make it feel like you're reorienting your entire life, and in many ways you are. You'll need to decide parenting schedules, child support, how to distribute assets, and whether alimony is needed. To make matters even more complicated, you'll need to do all of this through an intimidating legal system and in compliance with federal and state guidelines that regulate every relevant aspect of your separation, from real estate policies to custody laws.
Just the thought of divorce and all that goes into can be overwhelming. At Haynes Kessler Myers & Postalakis, we understand how difficult it can be to navigate a separation, which is why we are committed to helping you do it differently. Some law firms will pressure you into litigation, which can make an otherwise amicable divorce contentious. However, with over 150 years of combined experience, our divorce lawyers are proficient in a variety of legal strategies, including complex divorce litigation, mediation, and collaborative law. We'll help you assess your situation and inform you of all your separation options. No matter the complexity of your case, our priority is to help you restructure your family with dignity.
Contact our office online or call (614) 892-9909 to discuss your separation options with our Worthington divorce attorneys.
Separation Options in Ohio
Contested Separation and Divorce
Something that people fear most about ending their marriage is that the separation will be contested, meaning spouses disagree about one or more related items, such as who gets the house or who will be the residential parent. Ohio law refers to contested separations as "divorces." In order to file for a divorce in Ohio, you need to have lived in the state for at least six weeks and must provide a legal reason for pursuing separation, such as willful and extended absence, abuse, adultery, or incompatibility.
Litigation
When spouses cannot agree on one or more terms of their separation, they'll have to find a way to resolve their issues. The most widely known way is certainly through litigation in the courtroom. In litigation, each spouse and their lawyers present their cases, and a judge issues decisions regarding the disputed topics based on a strict interpretation of the law. Judges do have discretion on how to apply the law on a case-by-case basis, but they usually do so based on prior cases and local regulations.
Mediation
Although a contested divorce can play out in the courtroom via litigation, this method is not the only option. Another way to settle disputes before involving the court is through "mediation." Courts sometimes order mediation after a divorce petition has been filed, but it can also occur before filing. Mediation requires both parties to work together to come up with agreements on any disputed items. A neutral third-party mediator (typically a qualified lawyer) will oversee these discussions and handle any legal paperwork. Spouses may also choose to hire their own legal counsel to represent their interests. Because it typically involves only involves three parties, mediation is frequently the simplest and quickest way to resolve a contested divorce dispute. However, it is not always sufficient to resolve complex divorces. If spouses cannot settle all their disputes, the remaining issues will still need to be litigated in the courtroom.
Collaborative Law
Depending on the circumstances, it may be easiest to pursue a third option, called "collaborative divorce." In a collaborative divorce, spouses are encouraged to work together to decide the terms of their separation, without pursuing litigation. This can give both parties a greater degree of control over their divorce and enables them to negotiate terms that are mutually beneficial and favorable to everyone involved. Like mediation, collaborative divorce is frequently less expensive and faster than litigation. A benefit to collaborative divorce is that spouses are each represented by lawyers who can ensure their interests are protected and they can also include other specialists, such as financial advisors or mental health professionals.
Dissolution of Marriage
When spouses agree on all the terms of their divorce, meaning the separation is uncontested, they can file for a "dissolution of marriage." Because there are no items for courts or mediators to resolve, this is usually the simplest way to end a marriage. Spouses and their lawyers will have already worked together to decide how to divide property and share custody, and their lawyers will handle the legal documentation. Once the terms have been filed in a separation agreement, the court will schedule a hearing to ensure the proposed terms are fair and in compliance with the law.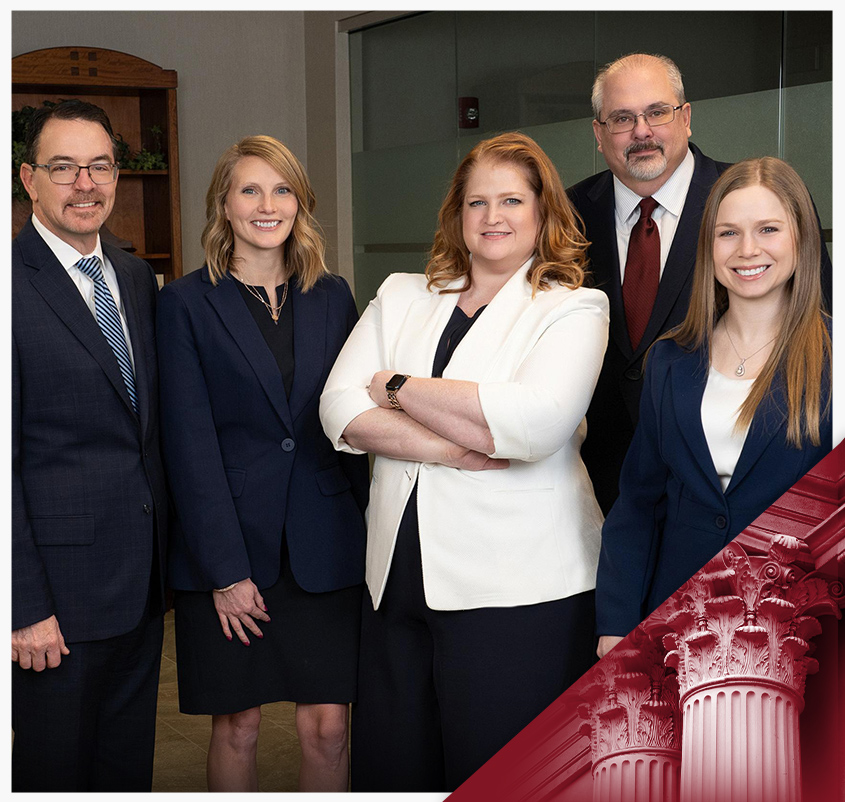 "I could not have asked for a better lawyer."

- Lindsay T.

"Fazeel explained each step of the process in a way I could understand."

- Rusty R.

"Then all you need to do is get yourself finger printed for the background check and 10-12 week later you should have your permit. Thanks, Marc!"

- Ricky B.
Contact Our Firm
Fill Out the Form Below to Get Started