Domestic Family Law Attorneys in Ohio
Domestic disputes and family law matters typically involve extremely personal and emotionally heavy topics. These situations can quickly be made worse by inexperienced legal counselors or lawyers who pressure you into contested litigation. At our firm, we do things differently.
The lawyers at Haynes Kessler Myers & Postalakis help clients pursue fair and reasonable solutions to their domestic and family issues, including division of property, alimony, child custody, child support, paternity action, visitation, shared parenting arrangements, and marital agreements (prenuptial and postnuptial). When handling any combination of these topics, we work to negotiate and secure decisions on as many areas as possible before litigating the remaining issues in the courtroom, which can save you time and money. We pride ourselves on the fact that many of our cases are resolved before ever reaching trial. Rest assured, however, our team does have experienced litigators who can empower you through skilled courtroom representation, when necessary.
Contact us to schedule a consultation with our Worthington-based domestic relations and family lawyers. We serve Northwest Columbus, Westerville, Delaware County, and Dublin.
Complex Domestic and Family Law Topics
Adoption
Adoption can be an incredibly rewarding life experience, but it also requires navigating a frequently intimidating legal process. The lawyers at Haynes Kessler Myers & Postalakis have guided countless families through adoption and look forward to doing the same for you. If you're a prospective adoptive parent, we can help you complete the necessary paperwork, prepare for home study, and generally avoid any obstacles that would otherwise prevent you from growing your family. We can also assist birth mothers and paternal fathers with exercising their parental rights throughout the adoption process.
Divorce and Dissolution of Marriage
Ending a marriage is never an easy task. Whether or not spouses initially agree to the separation, they must still work together (to some degree) to decide custody, property distribution, spousal support, and more. No matter if it's through divorce or dissolution of marriage, Haynes Kessler Myers & Postalakis can help you end your marriage as efficiently and amicably as possible. We also help spouses who prefer legal separation as an alternative to legally terminating their relationship. Through mediation, collaboration, and litigation, we can help you resolve even the most contentious aspects of your separation.
Child Custody
In child custody cases, our priority is to respectfully assist people with restructuring their families. We understand how personal and emotional custody matters can be, which is why we strive to provide clients with several different case options for working toward custody arrangements that best serve their children. We help clients negotiate parenting schedules, decision-making authority, visitation arrangements, and more. Overall, our objective is to make negotiating these issues more cooperative and less adversarial. In addition, we can help clients modify existing arrangements and enforce child support and custody terms, when needed.
When left to the court, Ohio will distribute assets equitably, which means it'll consider each spouse's vested interest in an asset, its value, and other marital factors to divide marital assets as fairly as possible. If your divorce involves complicated business items or financial assets, your case may require complex litigation to protect and secure your interests. Our team has diverse legal backgrounds and understands the complexities of dividing these assets. We can help you survey your property, facilitate evaluation, and advocate for your interests before the judge in order to pursue what you deserve from your divorce proceeding.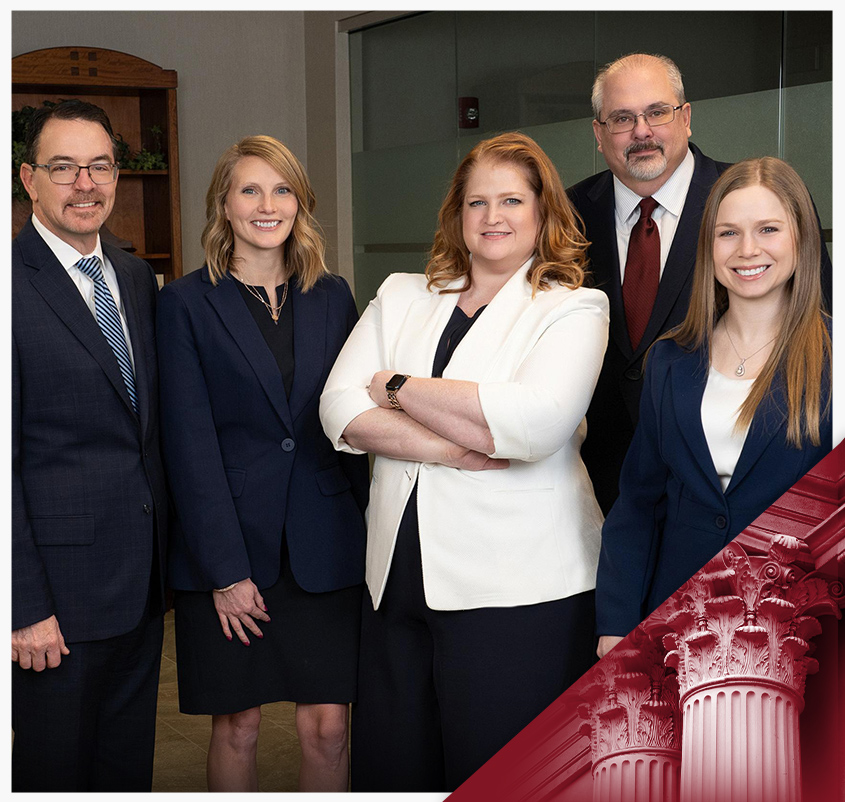 "I could not have asked for a better lawyer."

- Lindsay T.

"Fazeel explained each step of the process in a way I could understand."

- Rusty R.

"Then all you need to do is get yourself finger printed for the background check and 10-12 week later you should have your permit. Thanks, Marc!"

- Ricky B.
Contact Our Firm
Fill Out the Form Below to Get Started